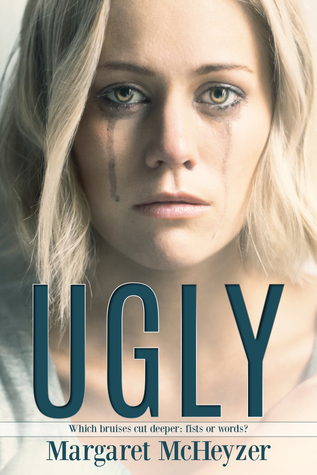 *** ARC Provided by Author for Honest Review ***
*** Warning this book deals with domestic violence and has scenes that may be to strong or may cause triggers for some ***
Wow just Wow....it took me a couple of days to write this review after reading 'Ugly' by Margaret McHayzer as the book gave me a lot to think about, I had so many mixed feelings I had to let everything sink in. No, it is not because I didn't like it, but because it was very emotional.
This book gives us a look into the life of someone living their whole life feeling unworthy, unlovable, ugly and that pain is just something as normal as breathing. I had to keep taking breaks because it would make me super angry and emotional to read.
Some parts I felt so bad for Lily about having such a bad start in life and I wanted to run to her and save her. But other parts I wanted to find her shake and slap her. I know it's a real life for many people and they struggle with these problems every day. But wow it is so hard to read, watch or even know of people going through this.
So over all this was a deep, emotional read that yes I would recommend just be warned it's very hard to read in some points. I don't want to give any spoilers so I encourage this read and if you know anyone going through this maybe just reading this might give you some courage to make a change. It is a 4 star read for me.