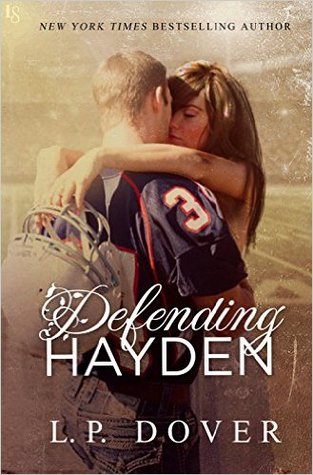 *** ARC Provided by Author for Honest Review ***
Defending Hayden by L.P. Dover was my first read by this author and first book from this series.
I totally enjoyed everything about it. Although a little predictable at times but still a great read.
We all love those books that can make us cry, hate and fall in love. Yes it's instant Love, Loss, Drama and HEA. It was well written and you can feel their pain in the loss.
These characters although full of pain were amazing and I loved them.
It broke my heart with Derek's loss, that unborn child totally heartbreaking.
This was emotional, yes heartbreaking and just wow. I must add this to my favorite sad books. Trust me this is a must read and you won't regret it.
It's a mind blowing twister, trying to figure the whole story. I loved it. The flaws in these characters make them more real and more relatable.
Made me want to go back and read the rest of the Series. This was a 4 star read for me.
Reviewed by Deanne C.