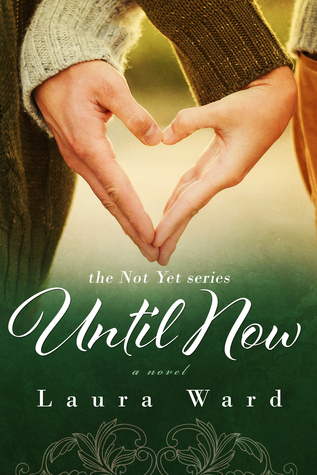 *** ARC Provided by Author for Honest Review ***
Freaking Amazing..... OK so yeah I fell in love with this story and this author. Honestly as soon as finished I had to have book 3. And I found out its not available yet but that won't stop me, I have to pre-order asap. Yes it was that good. 'Until Now' by Laura Ward is book 2 from the Not Yet Series but can absolutely be read as a standalone but it is that good that you will want to read them all. I couldn't give it anything other than 5 stars.
I must say I totally loved every page of it. It was super sweet, funny, sexy and totally made me cry. I think my heart grew a couple of sizes after reading it.
Dean made me totally fall in love with him right away and yup you guessed it, he is now on my Book Boyfriend List. He was cocky, arrogant, yet sweet and sexy, I loved his humor and romantic side too, he was totally lovable. I dare you not to fall for him.
Grace was amazing, and totally my hero, I want to be just like her when I grow up, lol. She is strong, a fighter, and works super hard for what she wants and needs. She is a woman that knows her priorities and never lets anything push them aside. She gives new meaning to the word Woman to me. I had so many emotions running through me when reading this it was amazing. And my total favorite character was Finn I loved, loved, loved him damn he broke my heart. I'm not going to spoil it for you lol but trust me get copy asap and fall in love.