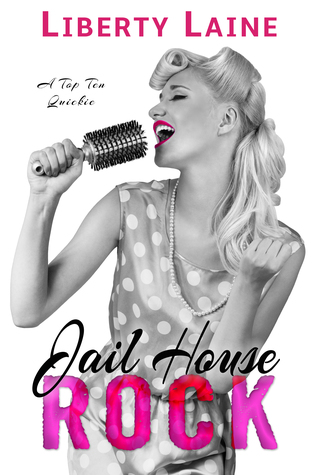 ***ARC PROVIDED BY AUTHOR IN EXCHANGE FOR AN HONEST REVIEW***
'Jail House Rock' by Liberty Laine is a quick, fun and sexy novella that will definitely entertain you. Such a great read, 4 stars.
Ok to be honest some might complain about the speed and ridiculousness of the situation and insta-love going on in this book but that is what to love about it. In the blurb it explicitly says what you are in for and it wasn't telling any lies.
Millie is as sassy as they come with her quick wit and jabs at Jake, her responses to him are at times hilarious. This is however what also drives him crazy but he is already all in so he'll take whatever crazy she can dish out.
Jake is all alpha male and quite frankly he can chase me any day and maybe he can bring his handcuffs too. From his first encounter with Millie that asserts his control in the situation he knows he won't let her go regardless if she is the wrong sister or not.
This is a great read that has you laughing out loud. It is a fast paced, sexy read that will excite and amuse you.
Reviewed by Louise G.